T13: HCI for 3D and Immersive systems
Half Day Tutorial
Amy Ulinski Banic (short bio)
University of Wyoming and Idaho National Laboratory, USA
Bill Sherman (short bio)
Indiana University and Idaho National Laboratory, USA
Objectives:
Participants in this tutorial will:
Learn about low-cost immersive systems (input and output hardware).
Learn how to utilize these hardware solutions.
Be provided with hands-on instruction of APIs to serve as a base for 3D UI (Free VR, etc..)
Learn about 3D UI components and design as they relate to immersive systems
Learn how these issues relate to the design of user-interface components (metaphors, mental models, navigation, interaction, and appearance) for 3D environments.
Learn about the cognitive and perception issues and challenges for immersive environments that affect UX
Content:
Terminology of Immersive systems (hardware and software) and 3D UI design components and issues.
Low-cost hardware list and suggestions for putting together immersive system
Open-source software list and basic instructions for setting up simple application
Instructions for use of basic input technologies for immersive environments
3D UI design methodology and UX evaluation
Discussion of cognitive and perception Issues and challenges for immersive environments, stimulated by provided examples.
Benefits:
With 3D technology and immersive environments becoming more popular, this tutorial will allow traditional HCI researchers, professionals, developers, etc to initiate work in 3D UI for immersive environments. This tutorial is focused on basic low-cost technology, open-source software, and new UI issues faced when designing for 3D environments and immersive technology.
Target Audience:
Target audience for this tutorial include traditional HCI/CHI/UI/UX designers, analysts, developers, usability professionals, cognitive scientists, visual and interaction designers, ethnographers, and other professionals in HCI who may know relatively little about 3D UI for immersive systems and 3D environments who may want to or already would like to initiate work in this area. Additionally anyone who may be interested in low cost immersive hardware and software systems for other uses.
Relevant links:
Bio Sketch of Presenters: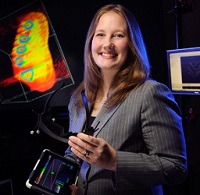 Amy Ulinski Banic is an Assistant Professor in the Department of Computer Science in the College of Engineering and Applied Science at the University of Wyoming and holds a joint appointment at Idaho National Laboratory (INL), Center for Advanced Energy Studies (CAES). She is the founder and director of the 3D Interaction and Agents (3DIA) research lab at the University of Wyoming. Her research focus is on 3D User Interfaces for Virtual Environments, Immersive Visualizations, and Virtual Humans, primarily in bimanual and multi-modal interaction. Dr. Banic received her Ph.D. and M.S. from the University of North Carolina at Charlotte in 2008, and B.S. in CS and B.A. in Art from Duquesne University in 2003. She held a Post-Doctoral Fellowship position in the Virtual Environments Group at Clemson University, School of Computing.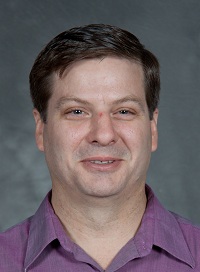 Bill Sherman is Senior Technical Advisor in the Advanced Visualization Lab at Indiana University. Sherman's primary area of interest is in applying immersive technologies to scientific visualizations. He has been involved in visualization and virtual reality technologies for over 20 years, and has been involved in establishing several immersive research facilities.