T20: Mobile Persuasion Design
Half Day Tutorial
Aaron Marcus (short bio)
President, Aaron Marcus and Associates, Inc., Berkeley, California, USA
Objectives:
Participants in this tutorial will:
Learn new terms and concepts to understand mobile user-centered design, personas, use-scenarios, and especially information design theory and persuasion design theory.
Learn how these concepts relate to the design of mobile user-interface components (metaphors, mental models, navigation, interaction, and appearance).
Learn practical trade-offs from studying competitive analyses and case-study results
Content and Benefits:
Abstract
The tutorial reviews four case studies of mobile persuasion design for smart phones and tablet concepts that combine information design and persuasion design to change people's behavior. Each case study will review the subjet matter, personas and use scenarios, information architecture, wirefames and detailed screen designs, as well as evaluations. Case studies are the Green Machine, the Health Machine, the Money Machine, and the Story Machine. Other case studies may be mentioned/shown, depending on time available.
Lecture Schedule with Time Allocation
Time
Topic
08:30
Tutorial begins
08:30 - 08:45
Lecture 0: Introduction to Tutorial and Background of Speaker

This period will introduce the presenter and to discuss how the techniques that will be discussed fit into the user-interface development process, including an introduction to mobile user-interface design issues.
08:45 - 10:00

Lecture 1: Introduction to the topic and four case studies, each of which will include:

Background of Subject Matter
Persuasion Theory
User Personas and Use Scenarios
Competitive Product Analysis
User Evaluations
Information Architecture
Conceptual Design or Wireframes
Persceptual Design or Detailed Screen Designs
Revised Screen Designs
Conclusions
Publications/Presentations, and Next Steps
Bibliography of references and URLs

Illustrated lectures will summarize the background context, objectives, and development process for mobile user-experience design and how to combine information design with persuasion design to change people's behavior. Each of the several case studies provided will cover details of competitive analysis, information architecture, and results of design and evaluation. The case studies are the Green Machine (sustainability), the Health Machine (healthcare to avoid obesity and type 2 diabetes), the Money Machine (wealth management for retiring baby boomers), and the Story Machine (memory and legacy management among grandparents, parents, and children).

10:00 - 10:30
Break
10:30 - 11:30
Lecture 1, Continued, together with discussion after each case study
11:30 - 12:00
Final Q+A, discussion, and where do we go from here?
12:00
Tutorial ends
Benefits of the Tutorial:
Increased understanding of key issues, challenges, philosophies, and principles related to the tutorial topic
Incereased awareness of cutting-edge products and services related to the tutorial topic
Increased knowledge of how to use your skills, expertise, and experience in this tutorial topic
Post-Conference Activities:
Following up from the conference, The speaker plans to send participants who wish to receive them additional papers, as well as an extensive bibliography and list of links relevant to the tutorial topic.
Target Audience:
The tutorial is appropriate for:
Especially for people who are new to the topic
people who have some experience with the HCI and/or mobile UX design, persuasion design and the subject-matter areas covered
people who have lots of experience with HCI and/or mobile UX design, persuasion design, and the subject-matter areas covered
The target audience:
HCI/UX/CHI/Visua/Mobile professionals in these (alphabetical order) professions:
Analysts
Anthropologists/Ethnographers
Designers
Evaluators of usability and user-experience
Marketers
Researchers
Software Engineers
Links:
Bio Sketch of Presenter: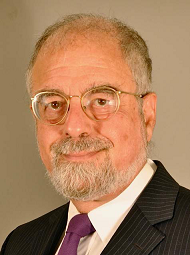 Mr. Marcus has written over 300 articles; written/co-written eight books, including The Past 100 Years of the Future: HCI in Science-Fiction Movies and Television (2012. He has written chapters/case studies for seven handbooks of UI design, information appliances, and culture; has presented lectures/organized panels about science-fiction and HCI since 1992; has published, lectured, and tutored at conferences internationall; and consulted internationally, for more than 40 years. He is the Editor-in-Chief Emeritus of User Experience, is an Editor of Information Design Journal, wrote a regular column for Interactions for five years, serves/served on the editorial/advisory boards of Visible Language; and the International Institute for Information Design. He is a Visiting Professor at IIT's Institute of Design in Chicago. He is now a Master of the De Tao Academy in Beijing and is starting a Center for User-Experience Innovation in Shanghai. He is also an International Advisor to the Dragon Design Foundation, Beijing, China.