T22: Eye Tracking in User Experience Design
Half Day Tutorial
Andrew Schall (short bio)
SPARK Experience Design, USA
Objectives:
This is an introductory course in eye tracking methodology and will provide an overview of how eye tracking can be a valuable tool for user researchers. The course will feature a diverse mix of presentation materials and participatory activities including eye tracking visualizations and video clips from past research studies, group and individual exercises, and hands-on experience with an eye-tracker.Attendees will also get the chance to design an eye tracking research study and analyze eye tracking data in small groups using eye tracking software that will be installed on several laptop computers.
Tutorial attendees will learn:
The fundamentals of eye tracking methodology in the field of user experience
How to design a user experience test to best utilize eye tracking technology
How to effectively conduct and moderate an eye tracking session
How to analyze eye tracking data to reveal usability and design issues
Content and Benefits:
Topics covered in the session will include:
How to identify questions that eye tracking can help answer
How to design a robust eye tracking research project: Understanding key linking assumptions and how they shape design and limit implementation and analysis
Tips for translating a research plan to an eye tracking experiment
How to collect reliable data: Critical differences between moderating traditional usability testing and usability testing with eye tracking
Survey of eye tracking analysis methods and questions they address
Learn how to recognize (and resolve) problems in other people's eye tracking studies. Attendees will also be given the opportunity at designated times to ask questions of the instructors and also to discuss eye tracking methodology with other attendees.
Target Audience:
Participants should be familiar with traditional usability testing methodology. Participants do NOT need to have any experience with eye tracking. The instructor will assume that participants do not have any background in eye tracking and will cover the basics through intermediate level content.
Bio Sketch of Presenter: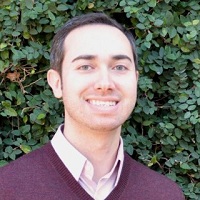 Andrew Schall
has worked with numerous public and private organizations to use eye tracking as part of their user-centered design process including organizations such as Aflac, Fossil, GlaxoSmithKline, NASA, PBS, and U.S. Department of Energy. His eye tracking projects have ranged from understanding how children interact with online multimedia to evaluating advanced library search and retrieval systems. He has pioneered new ways to collect, analyze, and present eye tracking data. He is currently working on methods to synthesize eye tracking data with web analytics for a more holistic understanding of the user's experience. Andrew was formerly the eye tracking guru and trainer at Human Factors International, and has conducted his Eye tracking Bootcamp with several organizations including Comcast and GlaxoSmithKline. Andrew has over 10 years of experience as a UX researcher and designer, and is currently Director of User Experience at
SPARK Experience Design
, a UX consulting firm outside Washington, DC. He received his B.S. in Information Technology & New Media from the Rochester Institute of Technology, M.S. in Interaction Design & Information Architecture from the University of Baltimore, and is currently a Ph.D. candidate in Human-Centered Computing at the University of Maryland, Baltimore County.
LinkedIn:
http://www.linkedin.com/in/andrewschall